About Us

CNS is comprised of independently licensed professionals who are committed to working together to provide the highest standard of care in mental health. Our diversity of skills, talents and compassion make us one of the best counseling centers in the area.
ANNE MARIE COOK, LCSW
MICHELE V. WARD, MS, LPC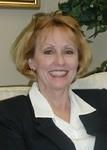 Anne Marie Cook is a seasoned Clinical Social Worker who specializes in working with adolescents and young adults. Cook provides psychotherapy for individuals, couples and families with an emphasis on mind, body and spirit. Her areas of expertise include: Attention Deficit Disorder, grief and bereavement, anger management, mood disorders, adjustment disorders and spirituality. Cook and her husband have lived in the Katy area for more than 30 years. To contact Cook directly, email annemarie.cook@cnskaty.com.

Michele Ward is a Licensed Professional Counselor (LPC) and a neurotherapist with a Master's Degree in Psychology. Ward, who works with children, adolescents and adults, combines traditional talk therapy with alternative treatments to achieve significant results. Ward was the first therapist in Katy to provide neurofeedback services and has valuable experience treating both kids and adults with a wide array of issues, including ADD/ADHD, anxiety, sleep disorders, depression, mood disorders, autism, anger management, conduct disorders, migraines, TBA and seizures. Michele lives in Katy with her husband and two teen-age children. To contact Ward directly, email michele.ward@cnskaty.com.